RESIDENCE FACILITIES
The Malt AIR residence is located in the heart of the small town of Ebeltoft. It is part of the cultural centre in and around Maltfabrikken.
Malt AIR offers modern residence facilities in an inspiring location built specifically for the purpose. As a resident, you will be accommodated in a shared appartment with views over the sea and the Mols Bjerge National Park. You will have your own room, your own studio and access to shared facilities.
The residence facility is placed in an 'artist cluster' with adjoining garden and workshops, which are also used by danish artists. The workshop are equipped with the basic tools required for wood- and metal-work.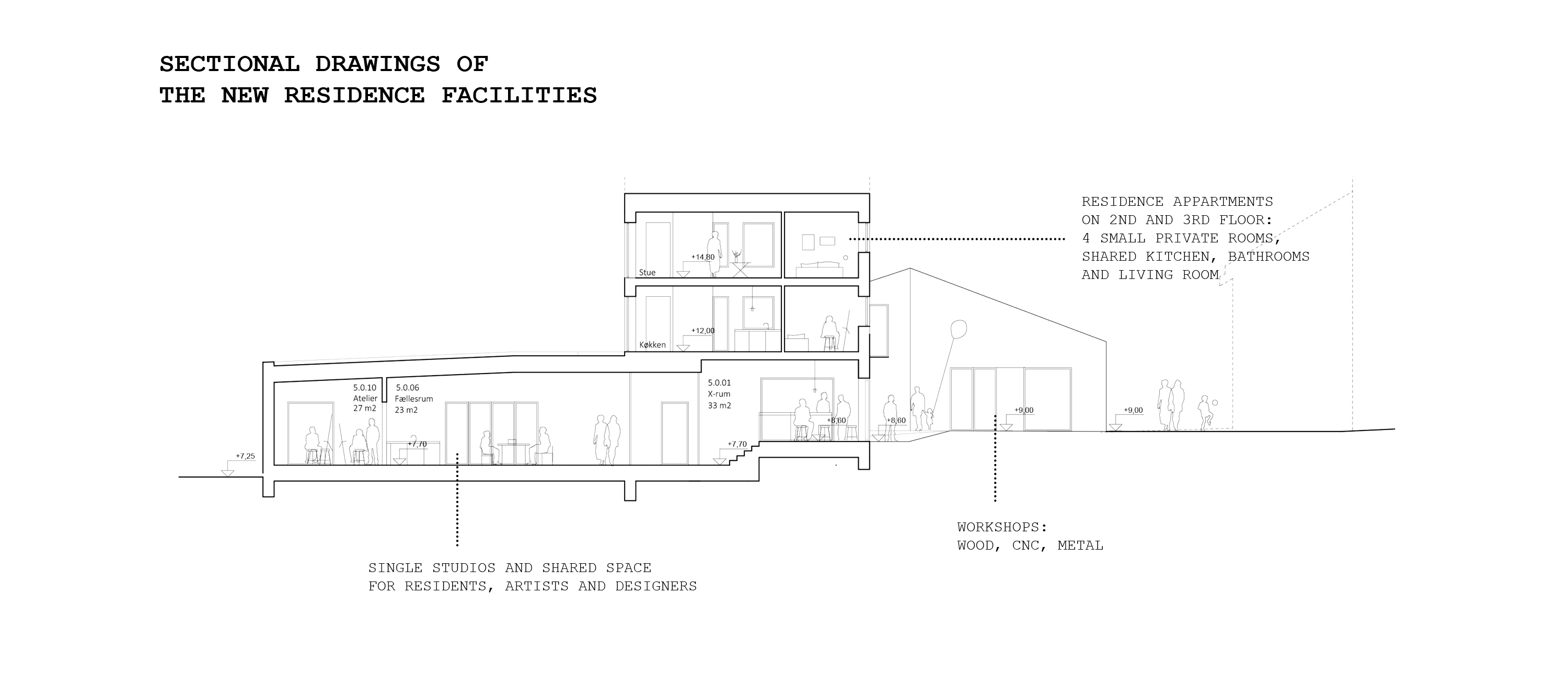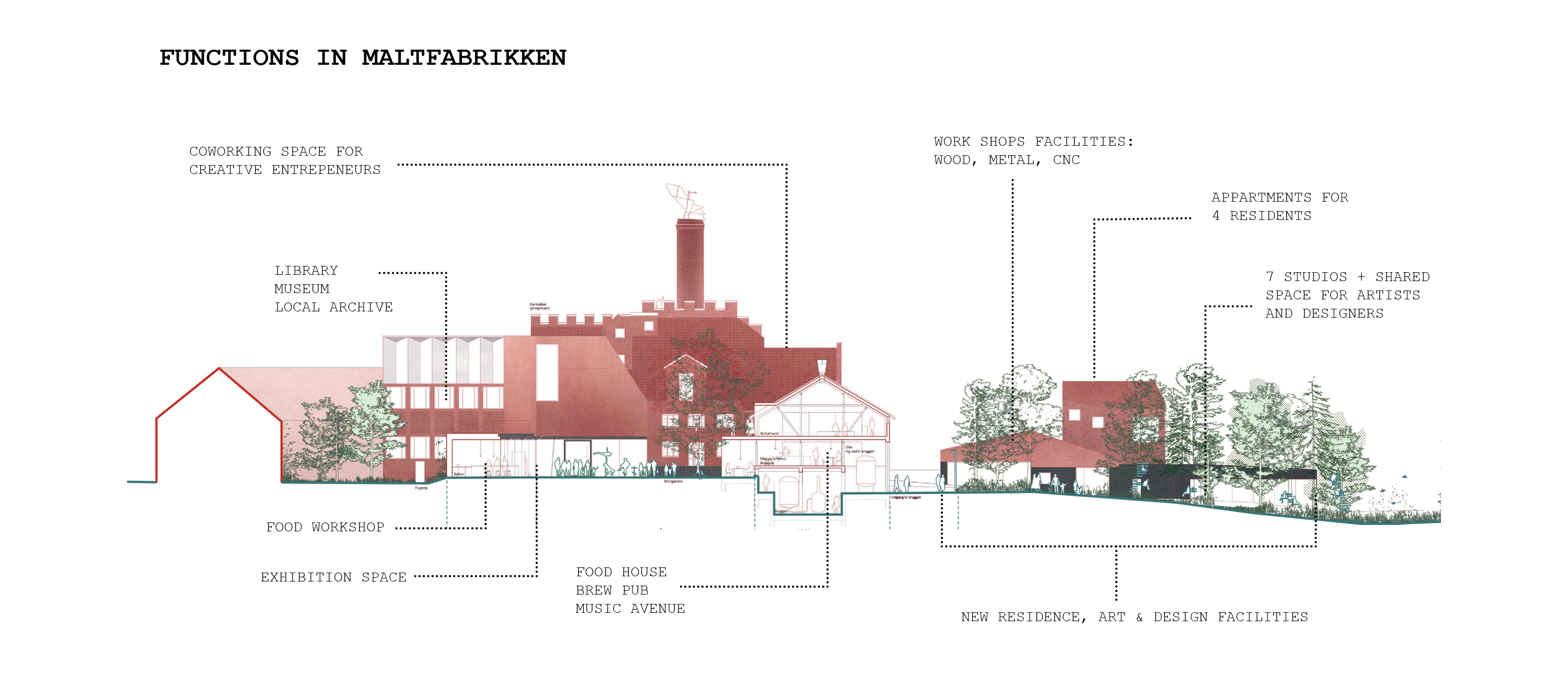 A PART OF MALTFABRIKKEN

Malt AIR is a part of the community in and around Maltfabrikken. This iconic factory closed down in 1998 and has been turned into a hub for art, culture and creativity, in a welcoming local community.
Maltfabrikkens grand opening was in June 2020, after undergoing an extensive architectural transformation. As a resident, you will have access to the many interesting facilities in the buildings, including:
a combined library, museum and archive

a large shared workspace for entrepreneurs and creative businesses

an exhibition space

a youth space, with café and skate bowl

a local microbrewery and brew pub

a restaurant

a music venue

green outdoor area and hang-out space



The residents will be part of the collective cultural meeting place, where art, design and creativity enrich each other across generations and genres.