INTRODUCTION

The three institutions: Maltfabrikken, Kunsthal Aarhus and The Danish Art Workshops have collaborated to create a high-quality residency for professional international artists with attractive living and working facilities, and promoting development of a broad network within the Danish art scene.
The aim of MALT AIR is to help support and develop artists' practice and research, and to encourage an exchange between Danish and international visual artists. We offer three-month residencies for two artists at a time. Each residency programme will be individually tailored in a professional artistic manner and involve networking activities.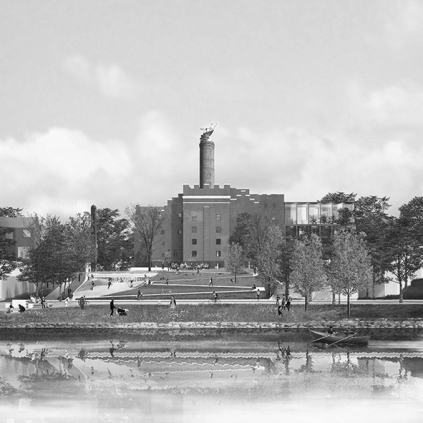 MALTFABRIKKEN
The modern residency facilities are situated in an old factory that has been transformed into a multidisciplinary cultural centre in beautiful surroundings in the small town of Ebeltoft. The residency buildings offer apartments, studios and workshop facilities and the residents have access to a wide variety of functions and activities in Maltfabrikken.

Take a look at the residence facilities here.

Maltfabrikken is quickly becoming the area's cultural heart, and the residents will have a quiet space for research and production of their work, as well as access to a thriving community with a focus on gastronomy, entrepreneurship, music, art, culture and events.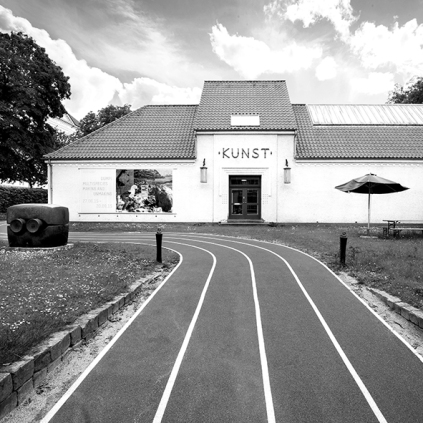 KUNSTHAL AARHUS
Kunsthal Aarhus provides access to a professional exhibition platform and to the professional art scene in the city of Aarhus. The residents will be included in Kunsthal Aarhus' programme of activities, for example through lectures, publications and projects.
As one of the oldest art centres in Europe, the Kunsthal exhibition centre is a key player in local, national and international contemporary art in Denmark.
The institution initiates, commissions, produces and presents art at an international level to local, regional and international audiences. It provides a research-based participatory, collaborative and transdisciplinary platform for artistic experimentation and critical engagement.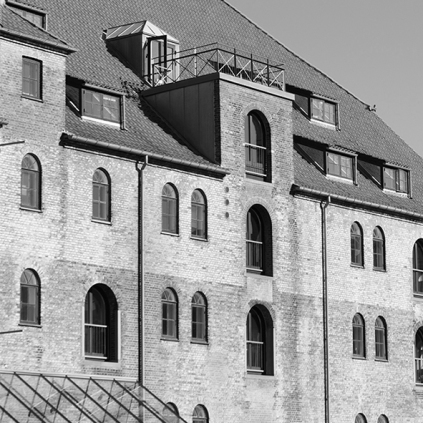 THE DANISH ART WORKSHOPS
The residency's connection to Copenhagen is through The Danish Art Workshops (DAW). During the course of the programme, the residents will be accommodated in DAW's guest apartment, introduced to relevant members of the art community and receive professional guidance in artistic work processes at DAW.
The Danish Art Workshops (DAW) is an institution within the Danish Ministry of Culture. The purpose of DAW is to provide working facilities for particularly demanding art works.
At DAW, it is possible for artists to do work in large formats, which their own studios or equipment cannot facilitate. Artists, designers, craftspeople, and restorers can work here on projects in art and design at the highest level.
WHAT WILL THE RESIDENT EXPERIENCE AT THE THREE INSTITUTIONS ?