PRESENTATION OF ARTISTS 2019-2020
The commitee of MALT AIR have selected six artist/artist duos based on a series of qualities as international experience from biennals, shows and galleries. The artists' contemplation in different matters of society, political aspects and use of materialt. The artists comes from all around the world, each bringing new knowledge and network to the Danish art scene.
Nicholas Grafia (Germany)
Nicholas grew up in a city in Germany, where ,being in the minority as a person of color, he learned to find artistic inspiration in the feeling of being looked upon as different. His creative work unfolds through painting as well as performance art and video installations. During his stay at the Malt Factory, he hopes to get in touch with the local people and find inspiration for an art project which explores Ebeltoft's queer environment and invites to interpret on the concepts of identity and fragility when these meet in the intersection between life in a quiet small town and the city life.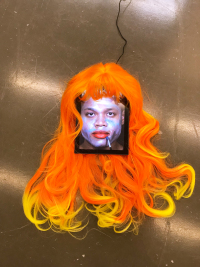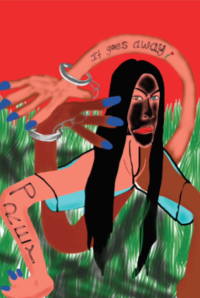 Chico Togni & Kadija de Paula (Brazil and Canada)
KADIJA DE PAULA & CHICO TOGNI are a duo of Brazilian/Canadian artists who create situations and happenings that question the value of resources and social practices.
They combine food, text, sculpture and performance to create "events" and social experiences that take place in structures and functional objects they build with found resources and materials, avoiding the use of things that should not have been created or that will soon be depleted.
Interested in degrowth as a political and economic movement that can keep us going on as a society, Kadija and Chico research habits and processes of consumption, disposal, recycle, and social assistance to make self-organizing and alternative economical experiments that challenge how we consume, accumulate, exchange, share, and waste an abundant surplus of resources.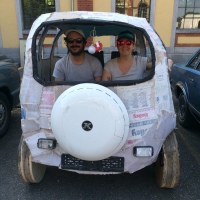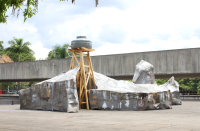 Through her art Karolin Schwab seeks to unfold the emotions and questions that arise in the encounter between the inner and outer landscapes; between human and nature. By creating art installations in natural landscapes and vice versa by bringing the landscape into the exhibition space in form of sculptures and pictures.
The location of Maltfabrikken in the National park of Mols Bjerge creates a good match with Karolin's work. Especially the geographical location by the ocean front and the coast on the opposite side of the cove, inspires future works that will explore the distance and the water connecting the stretch.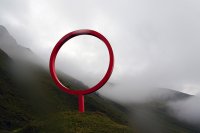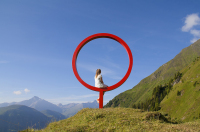 Kelani Abass from Nigeria grew up in a family working with the traditional handcraft of letterpress. Within this family business, Kelani has found his source of inspiration, as his art today deals with the craftsmanship and the technologies that the printing industry has used through time.His art unites personal stories with historical events, thus creating new narratives that comment on collective memory, time and technology. Kelani hopes to be able to benefit from the Maltfabrikken's museum, library and archive for immersed research work.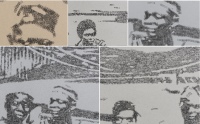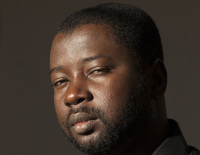 FRAUD is and art-research duo (Audrey Samson + Francisco Gallardo). Audrey and Francisco work at the intersection of critical ecologies and media ecologies. They particularly explore the inscriptive operationality of the automated gaze within data extractive, analytical and predictive systems. During their residency, FRAUD seeks to examine the Danish government's plans for the departure center for rejected refugees at Lindholm.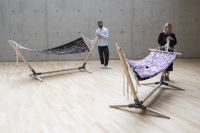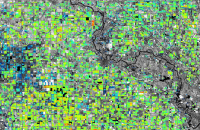 Yun Choi is known for reproducing and expanding banal images of South Korea and focuses on the collective belief those images imply. From public places and popular culture, she captures, collects, and transforms images that create a social climate and repurposes them for her videos, installations, and performances. She held the solo exhibition Hanaco, Yunyunchoi, Choi Yun Solo Exhibition (Art Sonje Center, 2017) and participated in group exhibitions such as Busan Biennale, Divided We Stand (former Bank of Korea, 2018), the Gwangju Biennale's satellite exhibition Today Will Happen (Gwangju Civic Center, 2018), A Snowflake (Kukje Gallery, 2017), Shame on You (Doosan Gallery, New York, 2017) and No Longer Object (SeMA, Buk-Seoul Museum of Art, 2017).
She has previously stayed in Malmö, Sweden, where she found an understanding and interest in the Northern European society. In her application, Yun describes how the idea of ​​Northern Europe as a model of an ideal world is interpreted and consumed in a global context, which may form the basis for Yun's future art work at Maltfabrikken.