RESIDENCE FACILITIES // MALTFABRIKKEN

The Malt AIR residence is located in the heart of the small town of Ebeltoft. It is part of the new cultural centre in and around Maltfabrikken.
Malt AIR offers new, modern residence facilities in an inspiring location built specifically for the purpose. As a resident, you will be accommodated in a shared appartment with views over the sea and the Mols Bjerge National Park. You will have your own room, your own studio and access to shared facilities.
The built environment of the residence facility is placed in an 'artist cluster' with adjoining garden and workshops, which are also used by the long-term residents. The workshops are equipped with the basic tools required for wood- and metal-work and digital productions.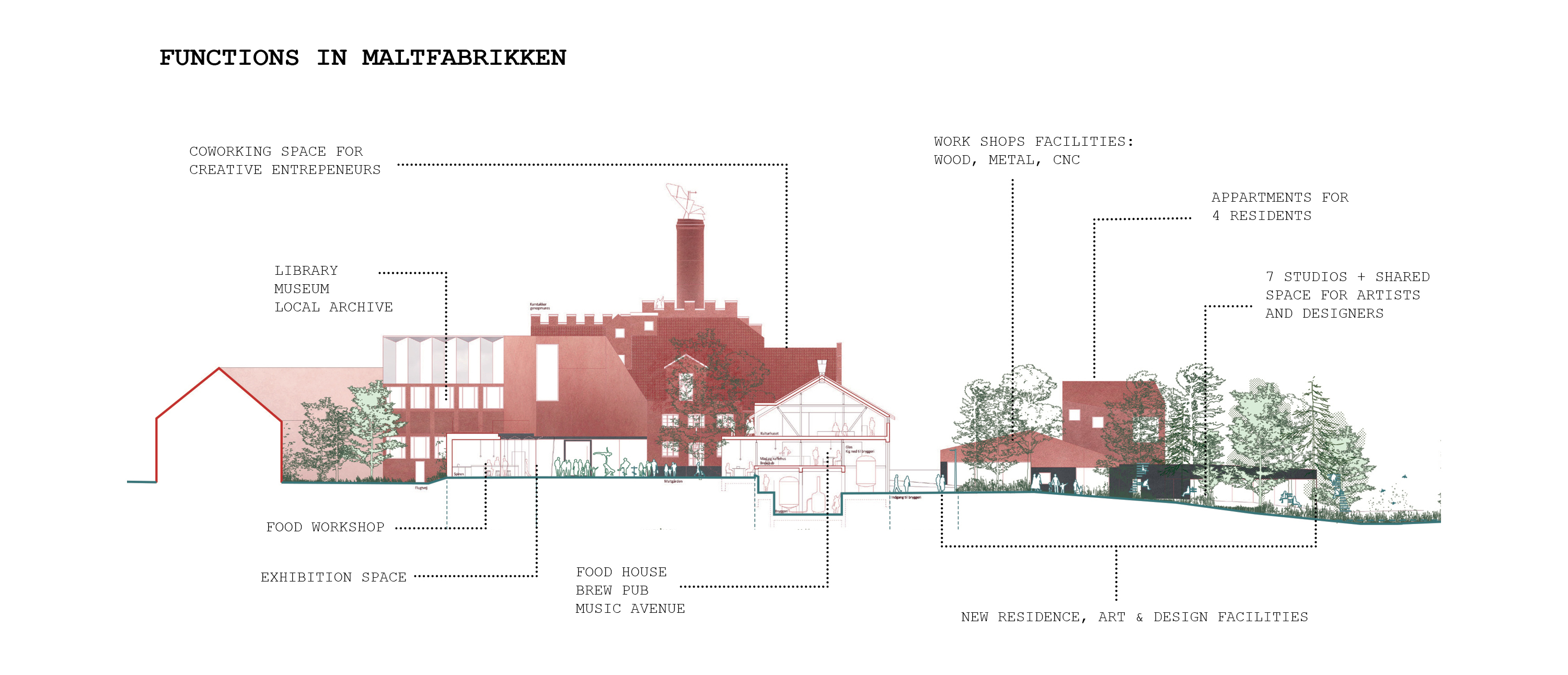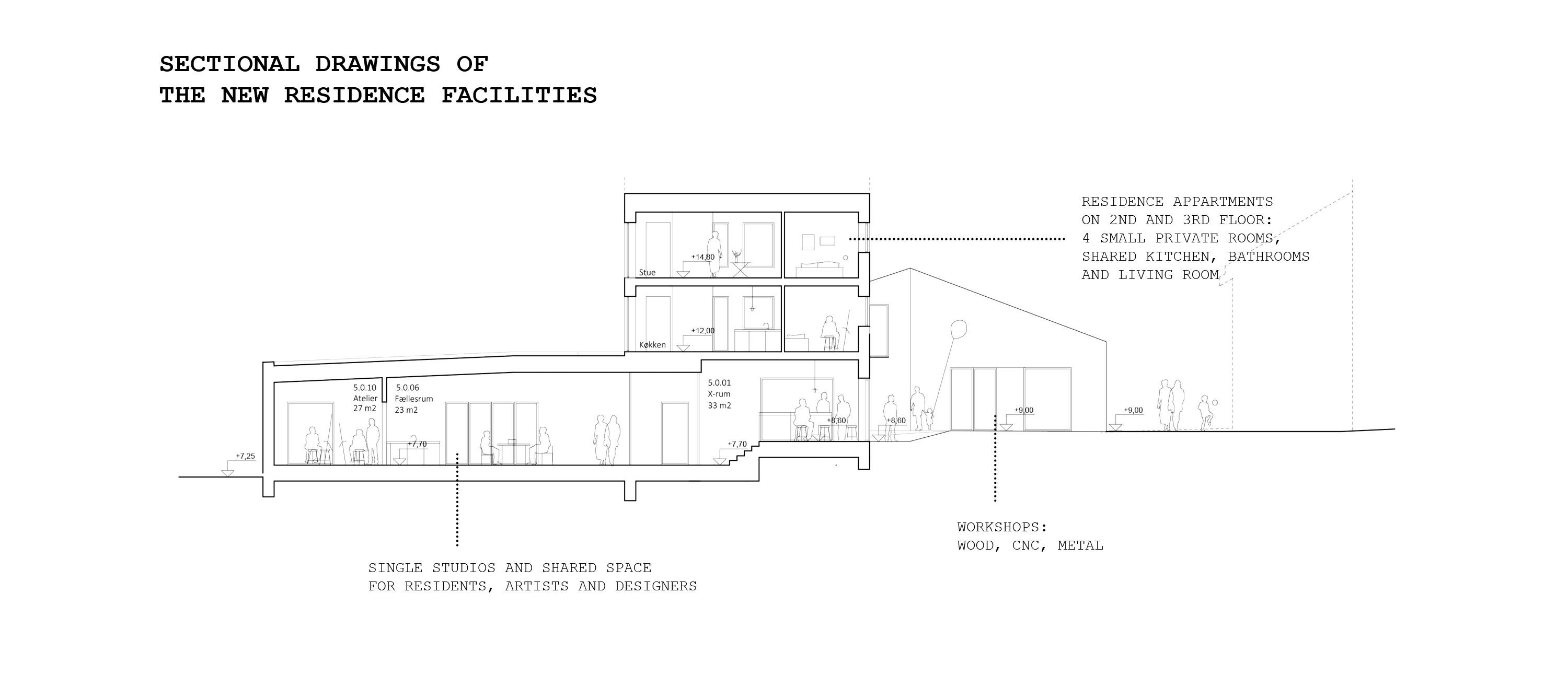 A PART OF MALTFABRIKKEN

Malt AIR is a part of the community in and around Maltfabrikken. This iconic factory closed down in 1998 and is presently being transformed into a hub for art, culture and creativity, in a welcoming local community.
Maltfabrikkens grand opening was in June 2020, after undergoing an extensive architectural transformation. As a resident, you will have access to the many interesting facilities in the buildings, including:
a new combined library, museum and archive

a large shared workspace for entrepreneurs and creative businesses

an exhibition space

an experimental food laboratory

a youth space, with café and skate bowl

a local microbrewery and brew pub

a restaurant

a music venue

green outdoor area and hang-out space



The residents will be part of the collective cultural meeting place, where art, design and creativity enrich each other across generations and genres.
KUNSTHAL AARHUS // RESIDENCE PARTNER

Surrounded by lovely historical buildings in the centre of Aarhus, you'll find one of the oldest art centres in Europe. Kunsthal Aarhus was established in 1917 and is today a modern gallery for contemporary art, with more than 1000 square-metres of exhibition space.
The art centre initiates, presents and discusses art on an international level in various formats both inside and outside the centre. You will therefore encounter art in a variety of forms and in different locations, as well as art that relates to our time, to art itself and across the disciplines.
Kunsthal Aarhus constantly strives to be a strong and innovative institution, which looks critically at its own purpose and legitimacy.
In addition, several times a month, Kunsthal Aarhus arranges lectures, concerts, workshops and many other interesting art-related events.
RESIDENCE PARTNER // THE DANISH ART WORKSHOPS

The Danish Art Workshops lie in the heart of Copenhagen's old town, with views of the canal, the Danish Parliament and charming Christianshavn. Since 1986, Danish and foreign artists, designers, artisans and conservators have been able to apply for a residency in the artist workshops and studios.
The building was originally a storehouse, built in 1886. Its six stories now accommodate workshops for clay, metal, wood, conservation, textiles, weaving, printmaking, photography and IT, as well as eight studios ranging between 28 and 140 square-metres in size.
The Danish Art Workshops are also responsible for three guest buildings in a historical blacksmith's forge, which has been modernised and decorated using new and classical Danish design. As a resident, you will have your own room and access to common areas.
The Danish Art Workshops highly prioritise dissemination, professional guidance and exchange. There are, therefore, frequent open studios, artist talks, workshops and debates to consolidate and strengthen knowledge-sharing between artists and to development of networks.